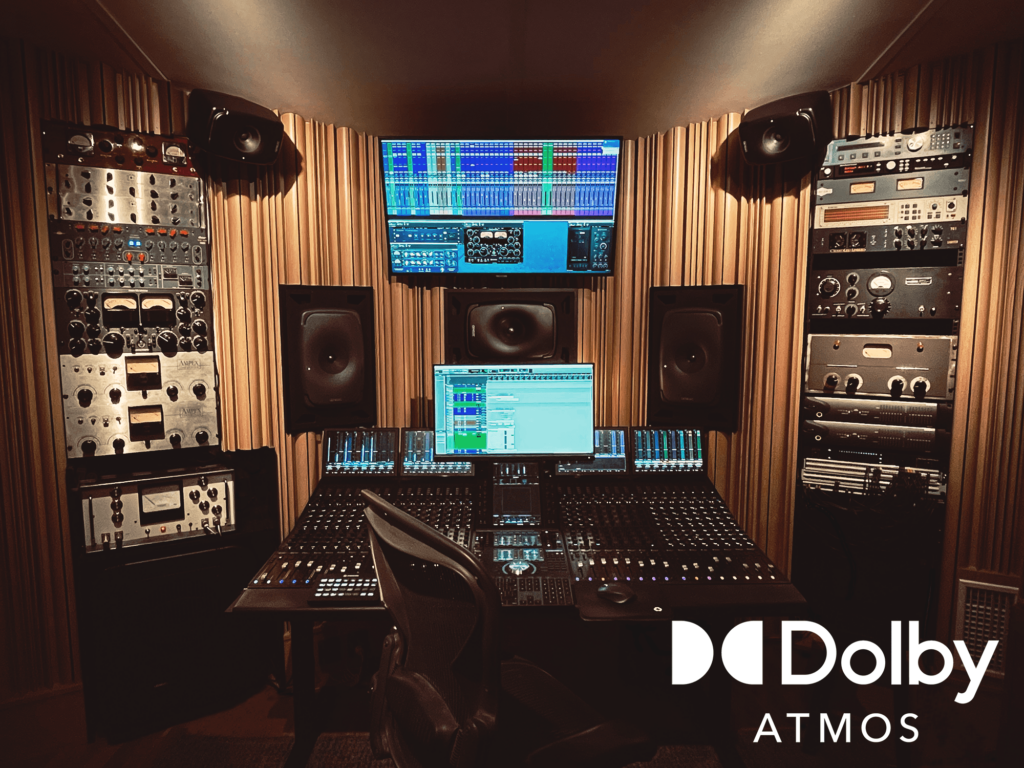 Mix Room
Atlantis Mix Room is a hybrid mix room with a handpicked outboard for coloration and vibe, as well as an Avid S6 controller for the modern workflow.
Vintage compressors, reverbs as well as the legendary Atlantis echo chamber #2. Highly defined monitoring and room design by Ingemar Ohlsson
This room is also a Dolby Music Studio and tuned/calibrated by Dolby.
---
Mix Room – Equipment
Console
Avid S6-32 faders
16 Channel analog summing mixer
Monitoring 7.1.4
Avid MTRX studio
Genelec 8351, 8341, 8331 and Genelec 7370 subwoofer
JVC Boomblaster
Preamps
Fearn VT-2
Calrec PQ 1253-8 x4
Ampex 350 x2
EQs
Lang PEQ-2 (x2)
Chandler Curve Bender
Compressors
Alan Smart C1 (Dual/Stereo)
Neve 33609 (vintage)
Shadow Hills Mastering Compressor
Chandler Limited TG1(EMI)
Collins 26U-1
Pye compressors (x2)
RCA BA-6A
Effects
Atlantis Echo chamber #2
Rerun-Stereo spring reverb
Pioneer 202 spring reverb
Sansui RA-500 spring reverb
Eventide H3000
Bricasti M7
Dolby A-Lennon modification x2